SLMA Sawfiler Apprenticeship Program
Build you own Sawfiler workforce, for incumbents and new hires.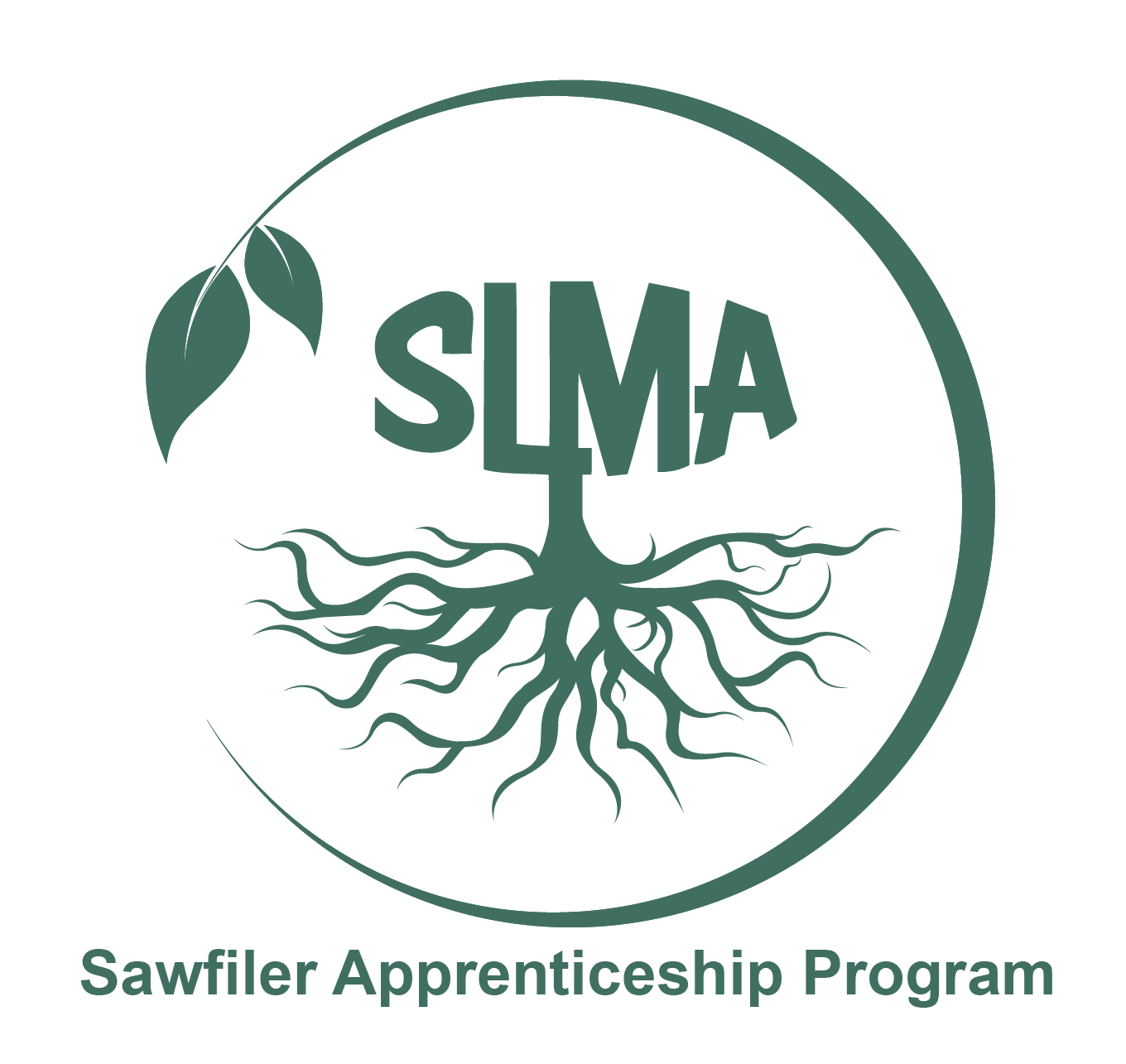 The SLMA Sawfiler Apprenticeship Program structures current sawfiler training programs to encompass theory, practice, and demonstrated proficiency.
SLMA SAWFILER APPRENTICE PROGRAM

The lumber industry workforce is aging and losing critical skills with retirement. One of the most critical roles in any mill is that of the Sawfiler. SLMA, in partnership with the US Department of Labor, Jobs for the Future (JFF) and four of the leading softwood lumber companies in North America, has developed a competency-based apprenticeship program to increase the ranks of highly skilled sawfilers.
What is a Registered Apprenticeship?
The Sawfiler Registered Apprenticeship is an industry-driven, high-quality career pathway where employers can develop and prepare their future workforce, and individuals can obtain paid work experience, receive progressive wage increases, classroom instruction, and a portable, nationally-recognized credential. Registered Apprenticeships are industry-vetted and approved by the U.S. Department of Labor.
Key elements of all Registered Apprenticeship programs include the following:
Industry Led - Programs are industry-vetted and approved to ensure alignment with industry standards and that apprentices are trained for highly skilled, high-demand occupations.
Paid Job - Apprentices earn progressive wage as their skills and productivity increase.
Structured On-the-Job Learning/Mentorship - Programs provide structured on-the-job training to prepare for a successful career, which includes instruction from an experienced mentor.
Supplemental Education - Apprentices are provided supplemental education based on the employers unique training needs to ensure quality and success.
Diversity - Programs are designed to reflect the communities in which they operate through strong non-discrimination, anti-harassment, and recruitment practices to ensure access, equity, and inclusion.
Credentials - Apprentices earn a portable, nationally-recognized credential within their industry.
Apprenticeship Program Employee Benefits
SLMA's Apprenticeship Program is in the process of being registered with the U.S. Department of Labor. We are committed to developing high-quality workers while meeting nationally recognized training standards.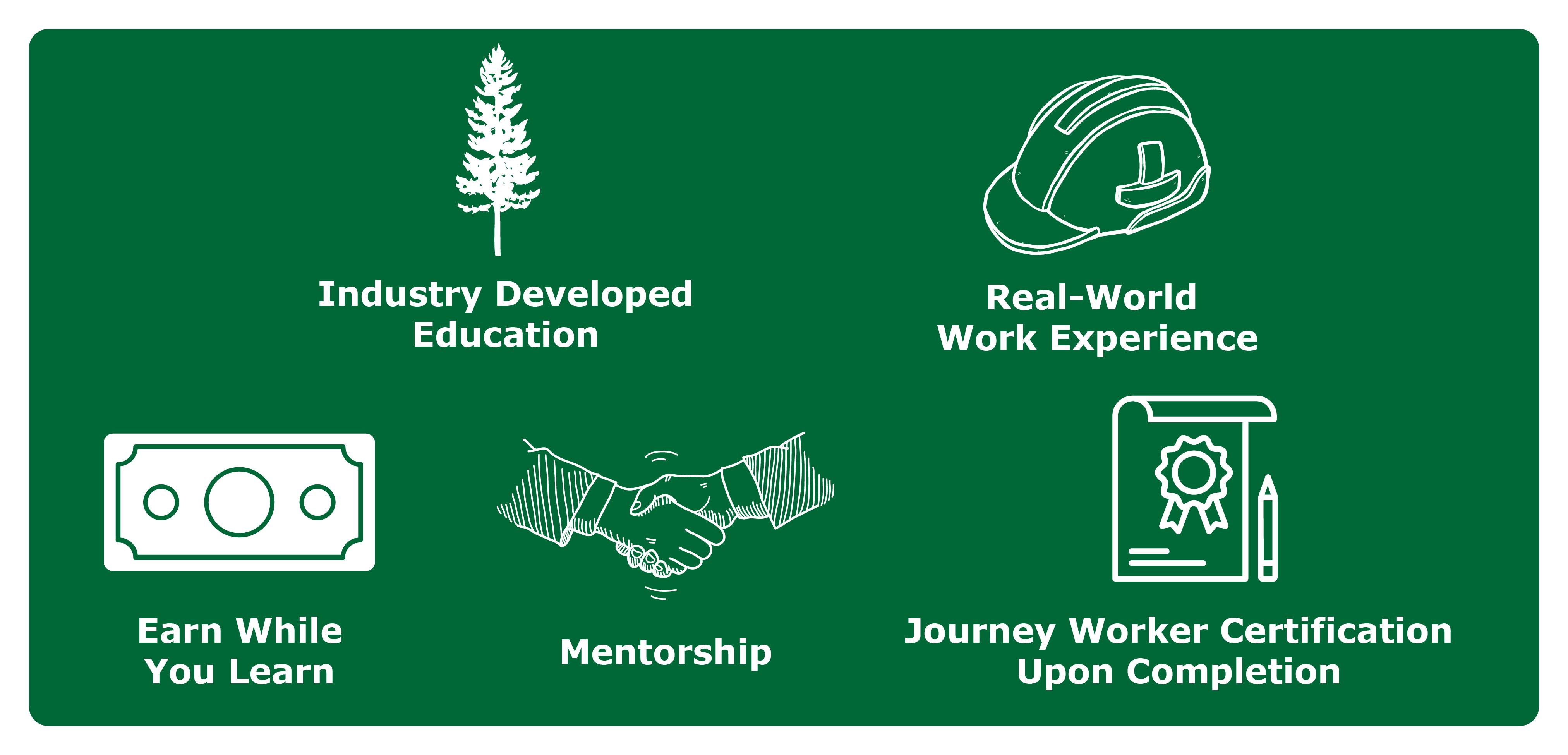 Program details
Training will be based upon industry recognized ITA (skilledtradesbc.ca) standards and provided by Reliability Solutions. Annual tuition: $3000 for apprentices, $1000 for mentors.
Classroom training will be in a virtual environment and hands-on experience in your shop.
Program completion is based upon proven competencies. Average time to completion is expected to be 3 years.
Mentoring will be provided by each employer for their apprentices.
Apprentices will be expected to attend one virtual training session each week provided by industry-approved training providers.
Mentors will be encouraged to participate in the live sessions as subject matter experts.
Expectations of apprentices:
Apprentices will need to have access to a computer with internet access, a camera, speakers, and microphone.
Apprentices will be expected to attend a weekly 2 hour live, virtual training session for 36 weeks per calendar year.
Apprentices will perform additional learning and practice assignments outside of class time.
Apprentices will work with their mentor to practice what they have learned in a hands-on environment.
Expectations of employers:
Employers will support apprentices with competent mentors at their facilities.
Employers will provide apprentices with the needed materials to successfully participate in the apprenticeship.
Employers will maintain records of competencies that have been completed satisfactorily.
Employers will assure apprentices are available to participate in live classroom sessions.
Theoretical learning will be broken into the following major categories:
Safety
Shop math
Lumber mills and the trades
Saw basics
Filing room machine operations
Grinding wheels
Knives and chipping technology
Saw Guides
Saw shearboards, scrapers, cooling systems
Circular saws
Circular saw machines
Benching
Band saws
Band mills
Saw welding
Sawmill machine set-up and operations
Troubleshooting
Advanced topics
On-the-job-learning (with your in-house mentor) will include the following:
General competencies
Demonstration of safe work practices
Quality control
Saw guides
Knives and chippers
Circular saws
Band saws
Mill machine set-up
Ready to Sign Up?
Fill out the following forms and email them to bryan@slma.org. Please be sure to keep a copy for your records as well.
Program Registration and Apprenticeship Agreement
Voluntary Disability Disclosure
SLMA Sawfiler Apprenticeship Program Contact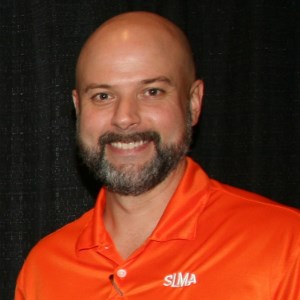 Bryan Smalley
Southeastern Lumber Manufacturer's Association, Inc.
(770)631-6701