Back to Events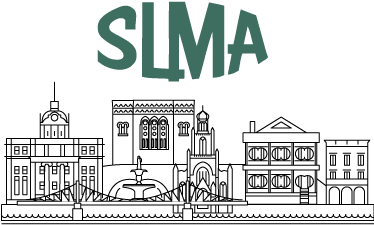 2019 SLMA Spring Meeting & Expo
Join us for regulatory updates, discussions on work force issues, and more!
Wednesday, March 6, 2019
to Friday, March 8, 2019
Event Details
HOTEL INFORMATION:
Hyatt Regency Savannah
2 West Bay Street
Savannah, GA 31401
For reservations, call (800) 233-1234 and mention "SLMA" by February 13 for the discounted rate of $227.00 per night.
PLEASE NOTE THAT THE SLMA ROOM BLOCK IS SOLD OUT!
MEETING AGENDA:
Wednesday, March 6

6:00 PM - 9:00 PM

"Wood. It's Real" Fundraiser

VENUE CHANGE!! Join SLMA for drinks & dinner at the Georgia State Railroad Museum. Transportation will leave from the front drive of the Hyatt Regency at 5:45 PM.
NOTE: If you are already registered for this event, there is no additional action needed.
Thursday, March 7

10:00 AM - 12:00 PM

SLMA Board of Directors Meeting (open)

1:00 PM - 5:00 PM

Industry Updates with:

Dale Bracken of National Assessment
Millennial Issues
Tim Hunt of American Forest & Paper Association
Kiln Risk Analysis & PCWP MACT
Gary Sheehan of Kilpatrick Townsend
Clean Air, Clean Water & Endangered Species Acts
Noelle Abastillas of Kilpatrick Townsend
OSHA Update
Bryan Beck of The Beck Group
Staying Competitive in a Changing Industry

5:00 PM - 7:00 PM

Trade Expo & Reception

Friday, March 8

8:00 AM - 9:00 AM

Trade Expo & Networking Breakfast

9:00 AM - 12:00 PM

Industry Updates with:

Mike Steele of Osorno Consulting
Maximizing Value and Recovery
Katie Juhl of "Wood. It's Real"
Program Update
Jim Wimberly of Wimberly & Lawson
Employment Issues
Delton Alderman of USDA Forest Service
Housing Market Commentary